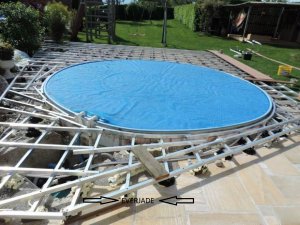 This is a case of our Mid-east client.
We received their inquiry on our website asking for good quality WPC decking. The contact person was a new purchaser in their company and did not know anything about the product. So at first we sent him the product information (material, composition, specification, package size and so on), answering his questions patiently and promptly. One day he sent a message on wechat at 11:40 pm, our sales gave him a reply immediately. He was touched by our kind service attitude. So about one week later, we sent WPC decking samples to them. They were satisfied at the sample quality, but they have another supplier whose price is a little lower than ours, so they wanted us to lower the price. Below is what we told him: "we also can offer the price like the other supplier. But in the Mid-east the sunshine and ultra violet is very strong, if you want the deck to have a stable quality under such dry and hot weather, you need enough Anti-UV additives in the material. Also you need other additives like anti-crack. You know the price for anti-additives is very high, but you get what you pay for……"
"And we also know some bad quality decking crack, twist and break easily under extreme weather, here you can see the pictures."
After the sincere communication, he finally chose our wpc deck. Consider that this is their first order, so we gave them a discount. Both of us were satisfied at this deal.
Now almost a year passed, they gave us many positive feedback. So far there is no complaints about the quality. Please see the feedback pic below.